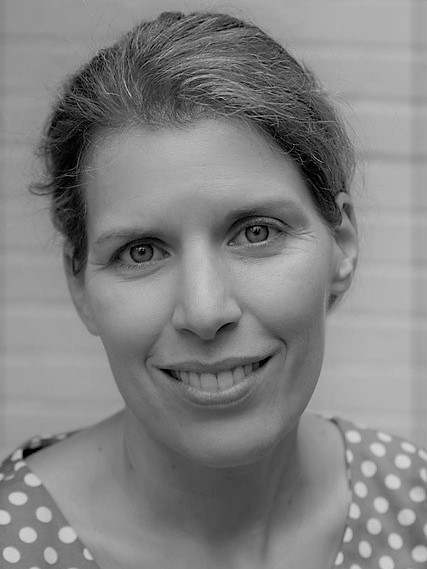 Monika
Amsler
, Dr. des.
Assistentin / Habilitandin
Tel.: +41 44 634 09 34
Anschrift: Religionswissenschaftliches Seminar, Kantonsschulstrasse 1, 8001 Zürich
Raumbezeichnung: KAA-G-04
Akademischer CV
2020 - 2021: Postdoc University of Zurich (funded by Forschungskredit UZH)
2019 - 2020: Early Post-Doc Mobility (SNF) University of Maryland
2013 - 2018: PhD, University of Zurich (URPP Asia and Europe), Switzerland
2011 - 2013: MA in Ancient Judaism, Universities of Berne and Zurich, Switzerland
2008 - 2011: Bachelor in Theology, University of Berne, Switzerland
Habilitationsprojekt
The Paradox in Late Antiquity: Concept and Impact
Late-antique texts traditionally associated with the history of religion are rarely read alongside texts that seem, from a modern viewpoint, to pertain to the history of science or even technology. Moreover, these so-called "religious texts" are usually analyzed with regard to their theology rather than the concept of nature they portray. The present project seeks to offer a corrective to this lacuna by analyzing late-antique texts, irrespective of their prior classifications as magical, religious or technical, with the goal of discerning their attitudes towards the paradox. The paradox is here, alongside the late antique terminology, conceived of as a polyvalent category comprising natural wonders as well as man-made and divine miracles - a distinction that was introduced to separate between texts belonging to the history of religion and texts that did not. Either way, the paradox stands at the intersection of concepts of nature and the divine and is the ideal starting point for analyzing a concept of nature that apparently included the possibility of both, divinely caused and natural paradoxes. Indeed, it seems that the late antique paradigm under scrutiny in this project positioned and favored the paradox in a way that enabled it to have a stimulating impact on epistemological and technical developments. The aim of the present project is to trace this stimulating impact from the first to sixth centuries CE in areas such as rhetoric, recipe literature, the interpretation of signs and portents, art (paintings, mosaics, sculptures etc., to which paradoxes were often a silent stimulus) and celebrations (as paradoxes often occasioned them). This research project, apart from these historical investigations, attempts to establish new methods for approaching late-antique texts by asking more comprehensive and less category-bound questions.
Dissertation
Effective Combinations of Words and Things: The Babylonian Talmud Gittin 67b-70b and the Literary Standards of Late Antiquity.
Auszeichnungen
Awarded by the Fondation pour l'enseignement du judaisme à l'Université de Lausanne 2015 for MA Thesis: Die magischen Texte im babylonischen Traktat Sabbat: der Versuch einer Kontextualisierung (The Magical Passages of the Babylonian Tractate Shabbat: an Attempt for Contextualization)
Publikationen
Artikel
"Martyrs, Athletes and Transmedia Storytelling in Late Antiquity: A New Perspective." Transformative Works and Cultures (December 15, 2019). Special issue Fan Fiction and Ancient Scribal Cultures. (peer reviewed)
"The Making of Ḥanina ben Dosa: Fanfiction in the Babylonian Talmud." Transformative Works and Cultures (December 15, 2019). Special issue Fan Fiction and Ancient Scribal Cultures. (peer reviewed)
"Eating for Revelation in the Eighth Book of Moses (PGM XIII/ Leiden J 395)", in: Peter-Ben Smit & Soham Al Souadi (eds.), T&T Clark Handbook of Early Christian Meals, London/New York: Bloomsbury 2019, 327-340.
"How Could Religion Become A Category? Accounting for Classical and Fuzzy Logic in the Conceptualization of Religion", Asdiwal 12/2017, 37-51. (peer reviewed)
"Der Himmel als rabbinische Institution: Aspekte einer Jenseitsvorstellung im babylonischen Talmud" in: Predrag Bukovec & Barbara Kolkmann-Klamt (eds.), Jenseitsvorstellungen im Vorderen Orient (Religionen im Vorderen Orient 1), Tübingen: Mohr Siebeck 2013, 379-394. (peer reviewed)
Buchrezensionen
Andreas Bedenbender. Judäo-Christentum. Die gemeinsame Wurzel von rabbinischem Judentum und früher Kirche, Judaica 71/2 (2015), 269-271.
Daniel Dubuisson. Religion and Magic in Western Culture, Asdiwal 11/2017, 212-213.
Alex Damm (ed.). Religions and Education in Antiquity. Studies in Honor of Michel Desjardins (Numen Book Series 160), Leiden/Boston: Brill, 2019. Zeitschrift für Religionswissenschaft 27/2, 296-297.